Andrew Torba Appointed CEO of Gabrielle Chana Credit Union & PayPal, with Elon Musk Executive Vice President
UPDATE at 7 p.m. EST July 7, 2021: It appears Elon and Andrew are doing fast work. Andrew Torba appeared on Infowars on July 7, 2021 to discuss his new payment processor! Check out the video just below,
Empress Gail has started an international credit union, which will have financial protection from the NCUA. Gail's international alliance of Conspiracy Law honoring countries are all eligible for protection from the NCUA. Anyone who supports Gail and her Conspiracy Law is eligible to join the Gabrielle Chana Credit Union and PayPal. To accomplish this Gail will take over the NCUA (National Credit Union Administration) and PayPal. All those who currently run or work at these organizations can still run and work for these organizations and even maintain the same pay as long as they honor Conspiracy Law and do not practice discrimination and work under the supervision of Andrew Torba and Elon Musk. PayPal must offer to reinstate all those they discriminated against since 2017 (see definition of discrimination below), or their leadership will be totally sacked and replaced with those chosen by Andrew Torba and Elon Musk.
Current credit unions and banks that honor Conspiracy Law and Empress Gail are eligible to apply to be branches of the Gabrielle Chana Credit Union and/or PayPal. When a financial organization is a branch of the Gabrielle Chana Credit Union and/or PayPal, it means they must not practice discrimination as outlined in this post and must honor Conspiracy Law or they will be cancelled as a branch organization of the Gabrielle Chana Credit Union and/or PayPal.
Gail does not want to completely take over the financial sector as of yet and just wants to create viable alternatives for those who are victims of unfair censorship.
Gail has done this to address the rampant discrimination practiced by those in the financial industries, who unfairly ban people like Andrew Torba of Gab in order to serve Loree McBride.
Discrimination is defined as unfairly discriminating against a person based solely on their race, political, religious, and/or sexual orientation and not because they are a violator of Conspiracy Law.
PayPal has engaged in discrimination, along with other financial organizations, and because of their reach, Gail feels she must take them over to mitigate the damage Loree has done with her control of the financial sectors of society.
Gail believes that people like Alex Jones, Andrew Torba, etc. have been victims of unfair discrimination and because they have no ability to process financial transactions or even to find a bank for their companies, it has rendered them almost homeless, if not for their creativity in finding ways to work around Loree McBride's censorship. It will probably be a good idea for Elon Musk and Andrew Torba to now live on Church of Gail for their protection, just like Gail's Cabinet live on Church of Gail.
Gail will update this as she deems necessary, but wants to make this post to get these organizations up and running. These people are considered part of Gail's government, but not part of her Cabinet per se. However, they are under the jurisdiction of Conspiracy Law and must operate as Gail has outlined in this post.
---
The following March 5, 2021 article is taken from https://nationalfile.com/breaking-gabs-torba-looking-into-buying-our-own-bank-after-4th-bank-ban-in-4-weeks/
Gab has now been banned from four banks in as many weeks, with CEO Andrew Torba stating that the company is "seriously considering buying our own bank."
Last month, Gab CEO Andrew Torba revealed that the New Tech site had been banned from three different banks in the space of three weeks. On Friday in a statement posted online, Torba confirmed that yet another bank had banned the site from its services. "It's getting to the point where we are seriously considering buying our own bank," Torba said. "Funny how this started happening right when Biden got into office," he added.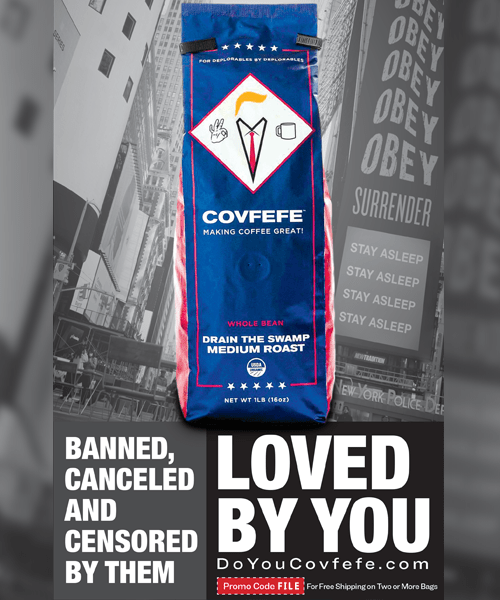 We were banned from the 4th bank in 4 weeks today. It's getting to the point where we are seriously considering buying our own bank. I'm not kidding. Funny how this started happening right when Biden got into office.
— Gab.com (@getongab) March 5, 2021
As National File reported, one of the banks had expressly confirmed that they could no longer do business with the New Tech site because of "all the bad things the press has written about Gab," with media reports claiming that the site is an "alt-right social media network," a "haven for extremists," and even suggesting that the site "leads to violence":
"Gab follows the law and operates a legal business in the United States," Torba told National File. "We sell hats, shirts, and a software license to our GabPRO service. We have a community that respects law and order. Yet we have banks and other services banning us left and right."
Torba encouraged anyone who believes in free speech to "seek out Christian banks and local credit unions, and to stop doing business with banks that do not share or support American values." He argued that it won't be long before "churches, businesses, and individuals who refuse the woke orthodoxy of critical theory that has consumed every corner of our culture" will also be refused service by banks.
"We must proactively cancel them all before they cancel us," Torba concluded. The banks are not the first financial service to have rejected and "cancelled" Gab – in 2018, PayPal terminated their relationship with the free speech social network.
National File contacted Gab for comment on this story, and will update this article if there is a response.